The Provincetown Housing Authority owns and operates 46 Units of housing in Provincetown.
These are:
The Maushope Building at 44 Harry Kemp Way, Provincetown, MA 02657.
This building has 24 Units of State Subsidized housing for Seniors and people with disability. Twenty of these units are for Seniors and 4 are for people under 60 and disabled.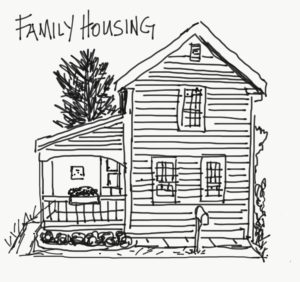 Nine scattered site Family Units.
The PHA has 9 State Subsidized Family units in Provincetown. 4 on Aunt Sukey's Way, 3 on Court Street, and 2 on Pearl Street. These are made up of 4 three bedroom units, 4 two bedroom Units and 1 one bedroom unit.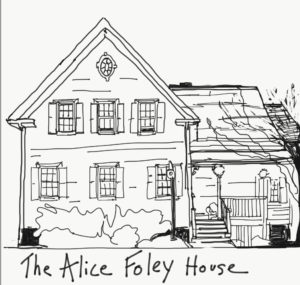 The Foley House
To quote David Dunlap in his excellent compilation named Building Provincetown
"This house is proof that we are family here in Provincetown," said Alice Foley in 1996 at the dedication of Foley House, an assisted-living, congregate home for 10 otherwise homeless people living with H.I.V. and AIDS — the only program of its kind on the Cape. Foley cofounded the Provincetown AIDS Support Group (now the AIDS Support Group of Cape Cod). Its housing director, Irene Rabinowitz, worked on this project with the Provincetown Housing Authority. The effort began as a renovation, but the contractor demolished the existing structure in 1995. The house then had to be reconstructed. There are 10 bedrooms, each with a refrigerator and microwave oven, and two kitchens. This building is owned and maintained by the PHA in a Shelter Plus Care partnership with the AIDS Support Group of Cape Cod. The ASGCC provide case management and on site support for the residents. When it opened in 1996 it was one of the first in the country to provide services for people with HIV AIDS.
Joe Carleo
President and CEO
AIDS Support Group of Cape Cod
Joe Carleo is the President and CEO of the AIDS Support Group of Cape Cod, a position he has held for the past 7 years. In his work Joe oversees all aspects of the operation of the agency Cape Wide. Joe's professional background includes over 25 years within the area of HIV/AIDS.
Prior to coming to ASGCC, Joe served as the Executive Director of the AIDS Housing Corporation (AHC) located in Boston. AHC's mission was to help facilitate the development of new housing opportunities for people living with HIV/AIDS all over New England and down the East Coast to the mid-Atlantic region. One of the many projects that AHC helped develop was the Foley House program located in Provincetown, which is a program of ASGCC. Joe also worked for many years for the AIDS Action Committee in Boston as the Associate Director of Public Policy and Legal Affairs.
The Grace Gouveia Building Pictures of a PHA Unit at the Grace Gouveia Building
26 Alden Street in 1870 was an Alms House also known as the Town Asylum. In 1956, it was transformed into a municipal nursing home called Cape End Manor, which lasted 20 years. After a new nursing home was built it was converted for use as town offices and renamed the Grace Gouveia Building in honor of Grace (Gouveia) Collinson, a poet, teacher and activist who immigrated from Portugal in 1915 at the age of 6. In 2016 the building was sold to a developer who created 9 units in the building. Three of these units are deed restricted as Moderate Income rentals. They are owned and managed by the Provincetown Housing Authority.
Read more about plans for expansion of the PHA on Harry Kemp Way…click